Consulting / Energy
PARTSLIFE - subsidized energy optimizations
Saving energy costs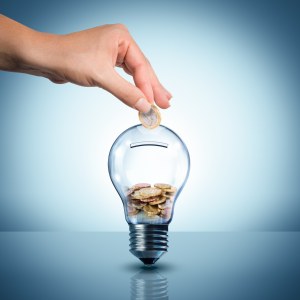 PARTSLIFE has a wide range of possibilities to take advantage of subsidies - from consulting to accompanying and subsidized implementation of the measures.
We are the specialists in the field of energy efficiency!
Act with foresight and invest in the future. Contact us and let us advise you individually and competently.
Energy consulting with state subsidies
PARTSLIFE energy consulting for your building with a state subsidy of 80% means for you:
Reduction of energy costs
Increase of profit
Improvement of the technology
Aim of the energy consulting
The independent energy consulting serves the energetic inventory of your property with the aim to effectively reduce your energy costs. Our approach:
Determination of saving measures
Development of solutions
Support during implementation
Procedure of the consultation
On-site appointment
Individual initial meeting with you. Inspection of the object and recording of data, including windows and walls, heating, compressed air, and lighting. We analyze the consumption and costs of the last years with you.
Evaluation
After the on-site appointment, the data is evaluated, and the energetic ACTUAL condition of the building is presented. Possibilities for renovation and optimization are in terms of savings potential and costs are calculated..
Presentation of the results
Finally, a consulting report with concrete recommendations for action is prepared and discussed with you. In the process, the next steps for saving energy costs in a possible implementation can also be planned with you.
Promotion of energy consulting
The Federal Office of Economics and Export Control (BAFA) subsidizes 80% of the consulting costs for companies with a maximum of 250 employees and 50 million in sales. Valid for workshops/trade houses up to 10.000 € energy costs (heat and electricity).
Do you have more than 10,000 € energy costs? No problem you will receive even more subsidies for energy consulting!
The application for the subsidies
An application must be submitted to the BAFA (Federal Office of Economics and Export Control). PARTSLIFE prepares the application for a subsidy together with you, ready for signature. After confirmation from BAFA, the consulting can start.
In addition, we are the specialists for …
Energy performance certificates according to the Energy Saving Ordinance
Airtightness testing (Blower-Door method)
KfW investments / grants for subsidies
Thermography examinations
Thermal bridge calculations
Hydraulic balancing - calculation and implementation
Renewable energies e.g. use of battery storage, photovoltaics
Heating load calculation according to DIN EN 12831
Energy management systems according to DIN EN 50001
Contact
E-mail:
energie@partslife.de
PARTSLIFE - At your service!
Do you have any questions, requests or suggestions? We will be happy to help you.
Simply fill out the contact form and describe your request.
We will get back in touch with you as soon as possible.
Thank you very much. Your message has been sent.
Thank you for your request. We will get back to you as soon as possible