Disposal
Packaging recycling system PVS
Your legal obligation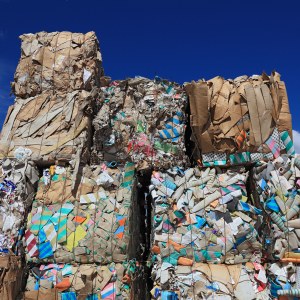 Anyone who puts packaging into circulation for the first time in Germany must document the proper collection and recycling of their packaging. This is regulated in detail in the Packaging Act.
The manufacturers, importers and distributors concerned are obliged to provide evidence to the new authority created in 2019, the Central Packaging Register Office, or to the enforcement authorities of the federal states. The requirements of the Packaging Act must be met in full by all obligated parties. Failure to do so could result in a ban on distribution or severe fines.
To fulfill the collection and recycling obligations, companies must participate in one of the disposal systems active on the market, depending on the type of packaging in question.
With its packaging take-back system, known as PVS for short, Partslife offers a legally secure and cost-effective solution specially tailored to the automotive industry.
Partslife guarantees its customers a comprehensive collection and recycling guarantee for all types of packaging, regardless of whether it accumulates at the private or commercial end user. This also applies to packaging with hazardous filling materials (e.g. mineral oils, fats, etc.), which will require a separate certificate from 2019.
Partslife takes over all transferable obligations of the packaging law for you. Your effort is reduced to a minimum, so that you can fully concentrate on the essentials of your business.
Your advantages with the PVS packaging system
Complete handling from one source
Lower costs
Full legal security
PARTSLIFE service offering for all aspects of packaging disposal
Competent advice on site
Comprehensive packaging licensing
Preparation and filing of the declaration of completeness
Contact
E-mail:
pvs@partslife.de
Phone:
+49 6102 / 81 292 -18 or -20
PARTSLIFE - At your service!
Do you have any questions, requests or suggestions? We will be happy to help you.
Simply fill out the contact form and describe your request.
We will get back in touch with you as soon as possible.
Thank you very much. Your message has been sent.
Thank you for your request. We will get back to you as soon as possible